Now Offering Demon Powersports Heavy Duty Axles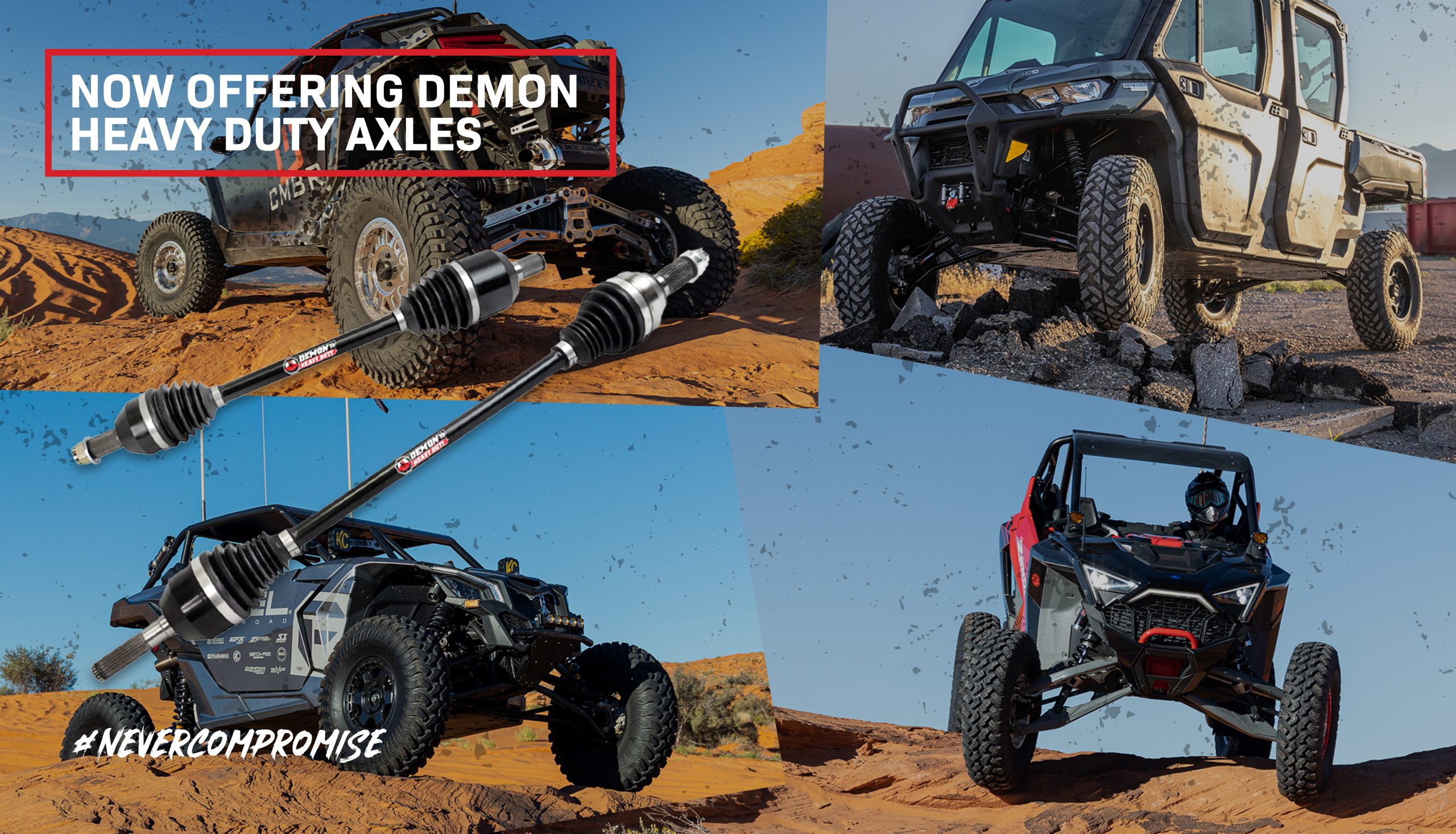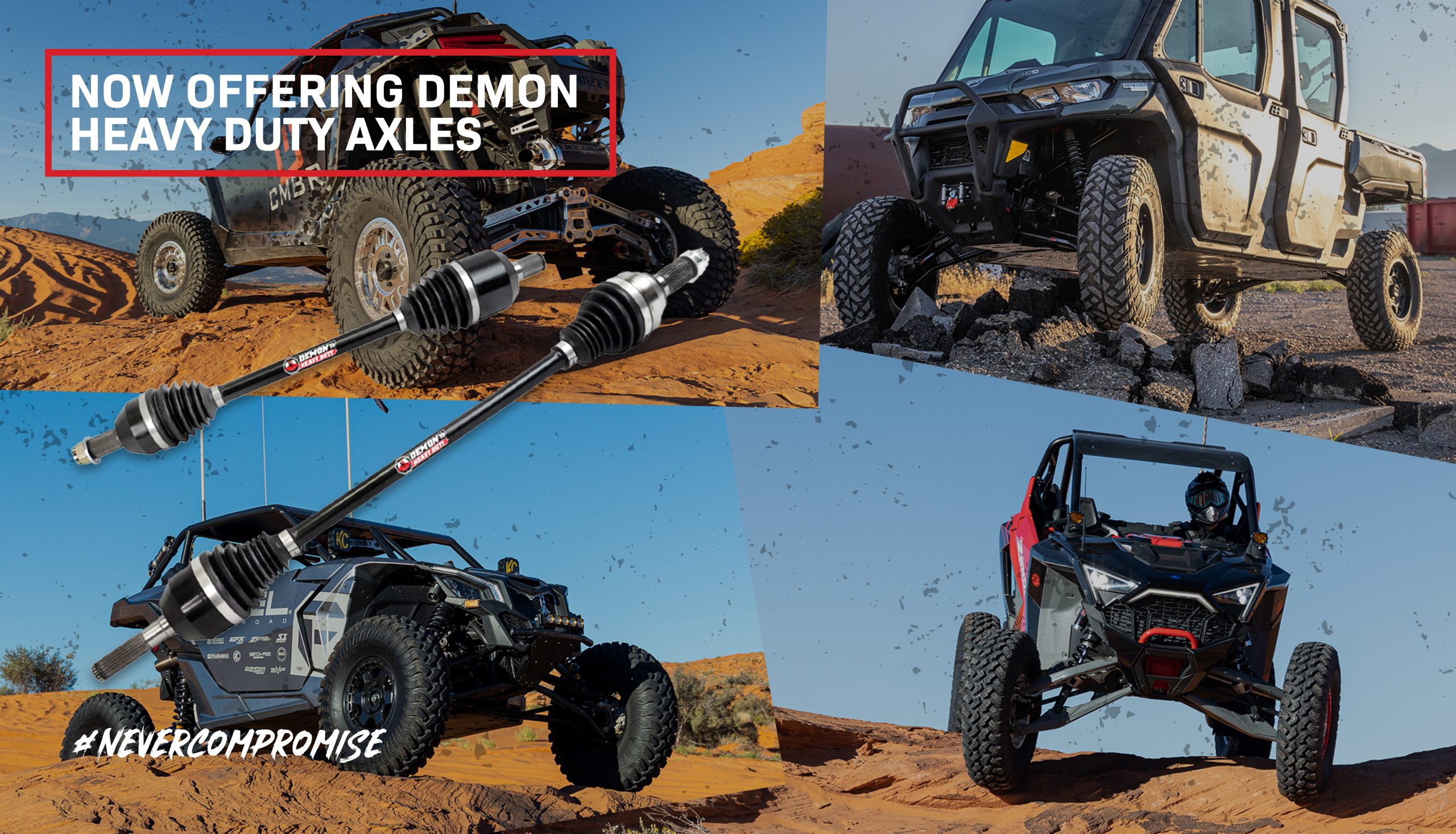 We are thrilled to announce the latest addition to our product line – the highly durable Demon Powersports Heavy Duty UTV Axles, now available at ZBROZ. These top-of-the-line axles are expertly crafted, using only the highest quality materials and cutting-edge manufacturing technologies, creating a product that is engineered to meet and exceed the most rigorous off-road demands.
The Demon Powersports Heavy Duty UTV Axles boast features such as increased torque capacity, thicker steel shafts, precise heat treatment, and premium CV joints. These components work in harmony to deliver improved strength and durability, while also allowing for smoother acceleration, reduced vibration, and increased stability on rough terrains.
FEATURES/BENEFITS INCLUDE:
15%-20% increase in diameter compared to the factory axle
Inner cage is made up of 4340 Chromoly steel
Dual heat treated high strength Chromoly steel shaft
Thermoplastic polyester elastomer (TPEE) Boot
10%-15% increase in CV joint size compared to factory joints
Wider articulation angles
Dual plunge design prevents the axle from binding
Packed with high-load molybdenum grease
Precision CNC machined
1-year Limited Warranty (Through Demon Powersports)