ZBROZ is excited to announce our all-new 34" Billet Upper A-arm kit for the Ski-Doo Gen 4/Gen 5 and LYNX mountain sleds!
Our Ski-Doo Gen 4/Gen 5 and LYNX 34" Billet Upper/Chromoly Lower A-arm kit is built for the serious rider that wants the clean machined look that billet offers! Our Chromoly Lower A-Arms provide the maximum clearance, durability, and reliability that you need for serious backcountry, tree boondocking, cliff-dropping, and air-grabbing action.
Our Billet Upper A-Arms are cut from a solid block of aluminum for extreme strength and are lighter than the flimsy forged aluminum OEM Upper A-Arms. Comes in Raw finished Aluminum or Anodized Black for that custom look and to withstand the elements for years of use.
Our Billet Upper A-arms also come paired with our Chromoly Lower A-arms for a premium combo that all your friends will be jealous of!
Our 34" Chromoly Lower A-arms are made from premium grade 3/4″ and 1"O.D. thick wall Chromium-Molybdenum Steel which makes our arms stronger and lighter than standard OEM A-Arms. Complete with pre-installed ball joints and powder-coated finish to withstand any riding conditions you dare to take on.  Take your adventures to the next level and Rule Your Domain.
FEATURES INCLUDE:
Available in Raw and Black Anodized finish
Lighter than the standard OEM a-arms
Includes tie rods
Includes pre-installed ball joints
Direct bolt-on replacement, no modifications required
High-clearance arm design
Vehicle Applications:
Ski-Doo Gen 4 (2017-2022)
Summit SP
Summit EDGE
Summit X
Summit X EXPERT
Freeride (Fits, but Requires EXIT Shocks)
Ski-Doo Gen 5 (2023)
Summit SP
Summit EDGE
Summit X
Summit X EXPERT
Freeride (Fits, but Requires EXIT Shocks)
LYNX
Boondocker (2022)
Product Information: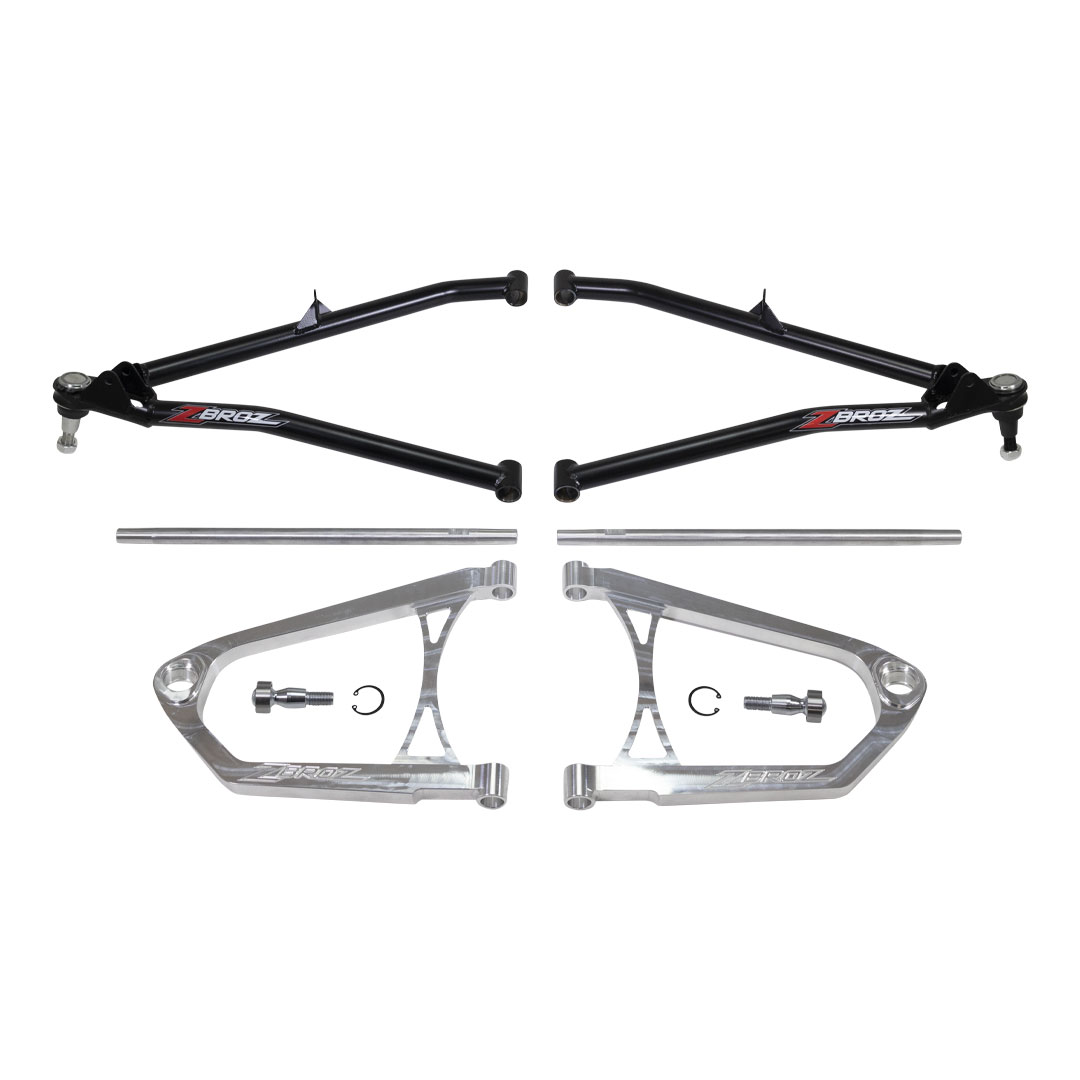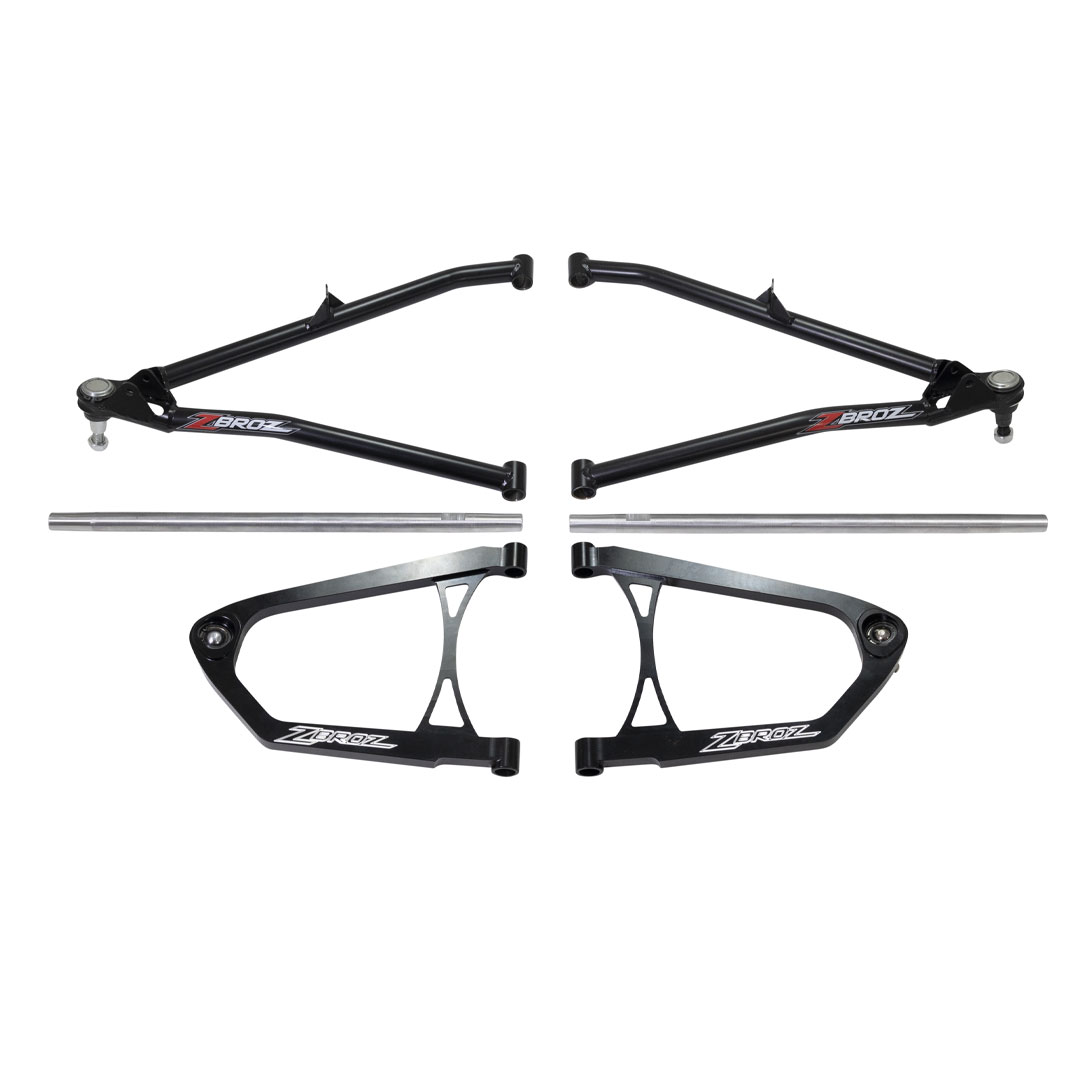 Ski-Doo Gen 4/Gen 5 34" Billet Upper/Chromoly Lower A-arm Kits
SKU: K68-0822015-0 (Raw Billet)
SKU: K68-0822015-01 (Black Billet)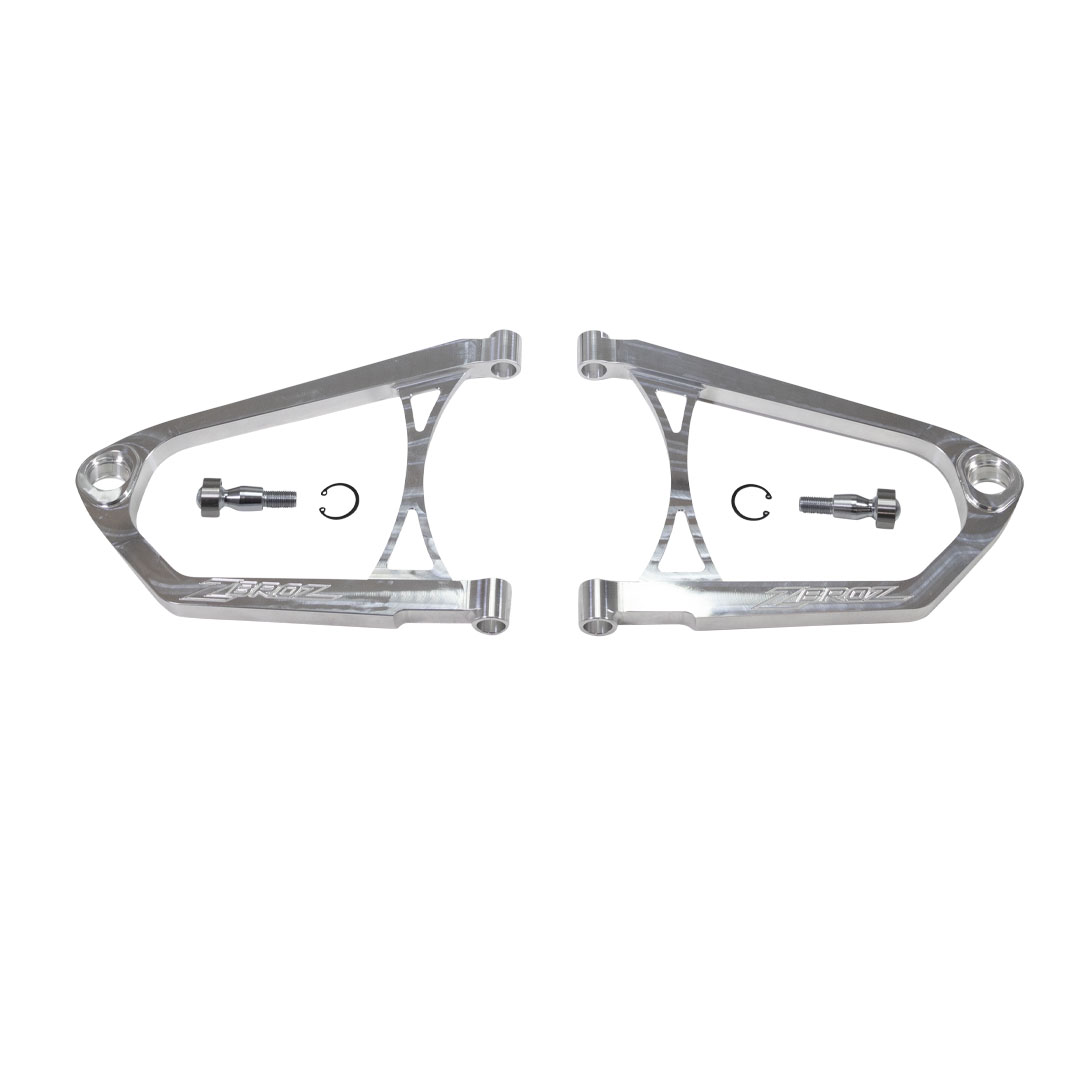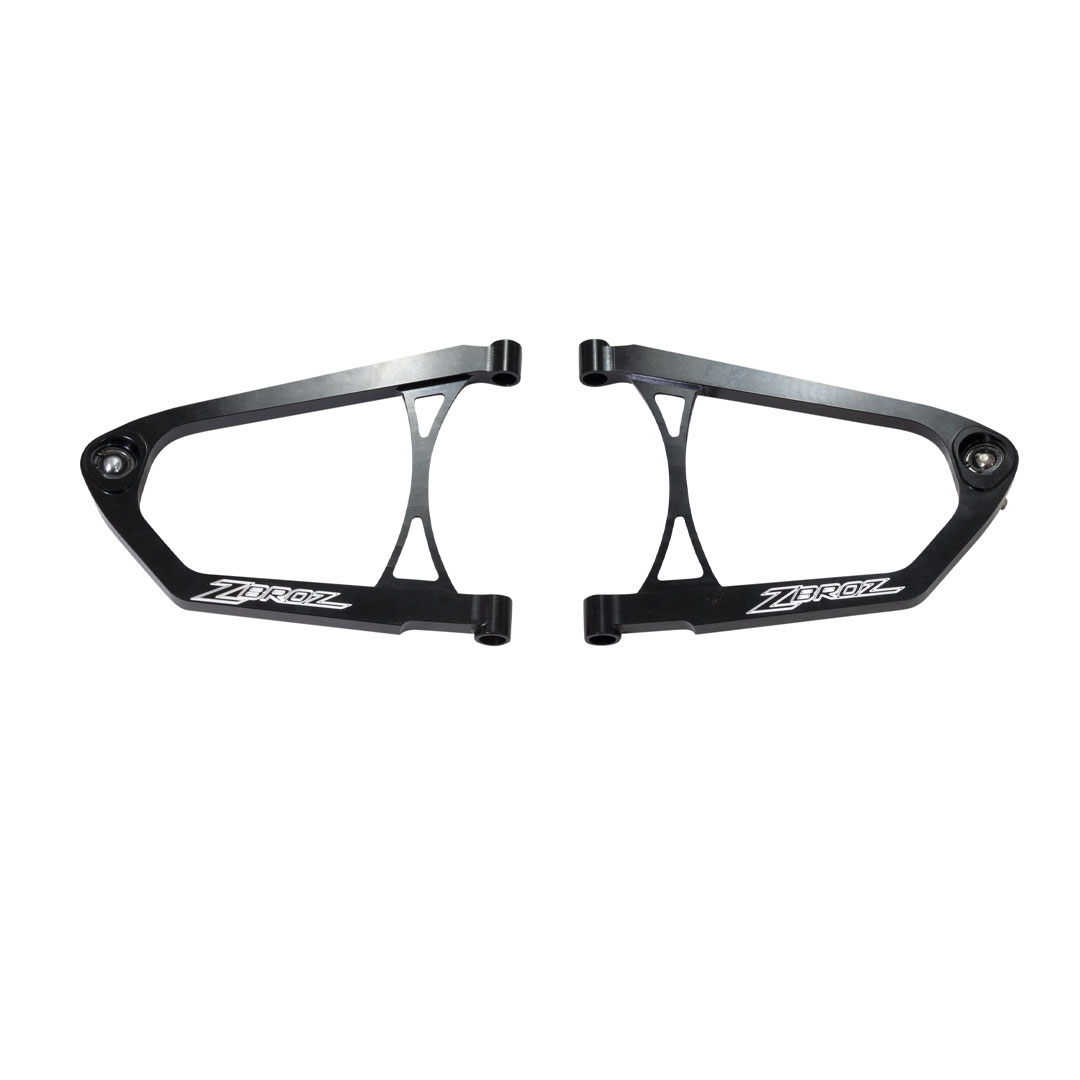 Ski-Doo Gen 4/Gen 5 34" Billet Upper A-arm Kits
SKU: K68-0822020-0 (Raw Billet)
SKU: K68-0822020-01 (Black Billet)